Turning Points | Wendepunkte
series of performances: a table, two chairs, paper, pens,
participants and the artist herself.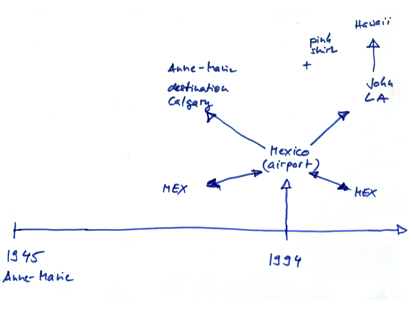 In private conversations I ask the visitors to describe situations to me they retrospectively see as turning points in their life. While we speak with each other, I map the outcome of these private conversations with paper and pencil.
The initial performance has taken place in August 2010 at the Banff Centre for the Arts in Alberta, Canada and then traveled to Berlin to become part of the show "Schnell und Schmutzig".
Further performances took place at Galerie OPEN
(www.galerie-open.net) and at Simultanhalle in Cologne (www.simultanhalle.de) in August 2011.


2010 / 11