Untitled (drawing) | Untitled (drawing)
video installation, 8:20 min, DV PAL, Full HD, stereo, b/w,
2005 - ongoing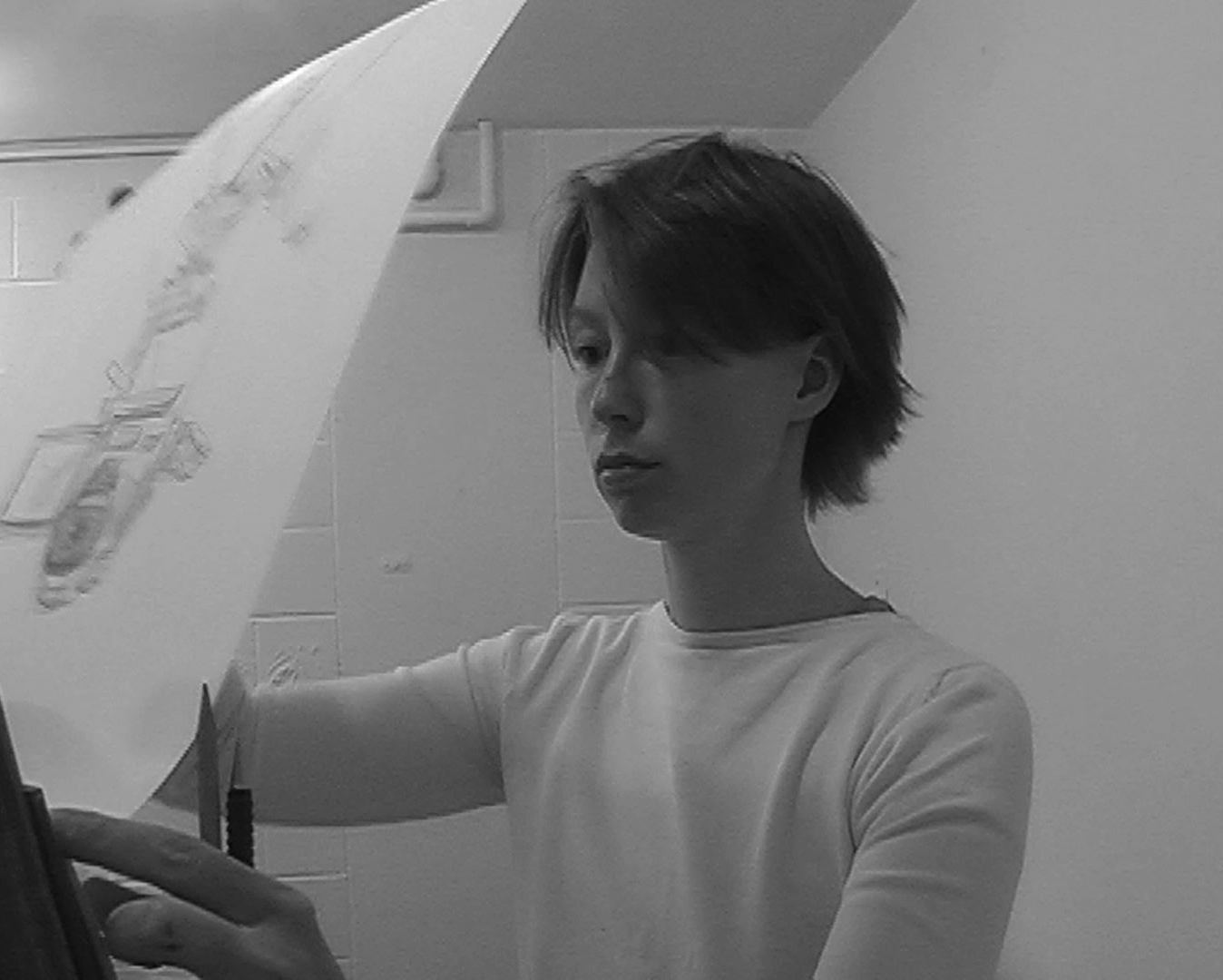 In 2005 Juliane Zelwies started a long term
project. Every five years the filmmaker resumes
work to draw a portrait of herself.
She draws with great seriousness and measures
her vis-à-vis while standing in front of the easel,
another time with the drawing pad on her lap
or on the table in front of her.
The examination of her personal aging process
is contrasted by the permanent renewal of the
used technical equipment.

Every time she turns the drawing paper
to begin a new drawing, she reveals for
a split second which camera model has acted
as a model to the artist.